Athena Antonis
Athena monitors and analyzes legislation for MASA. She previously served as a legislative assistant for the Lansing lobbying firm Acuitas. Additionally, she has experience working in the Michigan House of Representatives and in the advocacy sector at Autism Speaks.

Paul Bauer
Paul Bauer has served as a Marine, after school coordinator, basketball coach, data and technology coach, classroom teacher, and building administrator. He currently works to support his school districts across 5 counties as the Director of Systems Improvement and Evaluation. Currently, he collaborates with his local school districts to look for scalable solutions to increase partnerships and professional learning opportunities.

Jay Bennett, M.Ed.
Jay Bennett is an experienced educator and veteran school board member, having served on the Grand Ledge Board of Education and the Eaton RESA board. As a school board member himself, Jay has seen what skilled school district leadership and an effective governance team can accomplish for students – such experiences fuel Jay's passion for assisting Boards of Education as they navigate the superintendent search process. Jay holds both a bachelor's degree in Geography, Sociology, and Education and a masters in Special Education from Western Michigan University. As MASB's Assistant Director of Executive Search Services, Jay has conducted numerous superintendent searches across the state.

Ben Boerkoel
Manager of the MDE Statewide System of Support and MICIP Lead for Professional Learning. His career has spanned 45 years in education, including serving as a classroom teacher, building administrator, central office administrator, ISD consultant, and manager at the Michigan Department of Education. He has degrees from the University of Michigan and Michigan State University focusing on Educational Leadership in Curriculum, Instruction, and Learning Theory. He has a particular passion for work in the areas of diversity, equity, and inclusion.

Andrew Brodie
Andrew Brodie began his career as a high school business teacher in the Whiteford Agricultural School District. Brodie came to Flat Rock Community School in in the Fall of 2006 to serve as the Flat Rock Community High School assistant principal. From there, Brodie served as the Flat Rock Community High School principal from 2010 – 2015. He also served as the District 10 Representative for the Michigan Association of Secondary School Principals (MASSP) during a portion of his tenure at Flat Rock Community High School.
In March, 2015 Brodie was appointed by the Flat Rock Community Schools Board of Education to serve as the district's Superintendent beginning with the 2015-2016 school year. Brodie earned a Bachelor of Business Education from Eastern Michigan University, a Master of Arts from Eastern Michigan University specializing in educational leadership and a Specialist in Education with concentrations in educational leadership and the superintendency from Arkansas State University. Andrew and his wife (Tonya) have two children (Liam, Aidan).
Andrew holds current State of Michigan certificates in K-12 Elementary and Secondary Administration and Central Office Administration. Brodie also holds State of Michigan Professional Education Certificates in Marketing Education, Business Education and an Occupational Education Certificate in Marketing, Sales and Services.

Claire Bunker
Claire Bunker, MiSTEM Network Director East Central Michigan Region. As a MiSTEM Director, Claire has had the time to explore the advantages of and resources available for problem, place and project based learning (3P). She is excited to share what she has learned and help her fellow educational leaders move the needle in their districts.

Dave Cairy
Dave Cairy is the Director of Operations for MAISA. Most recently, Dave was the project director to the successful Technology Readiness Infrastructure Grant (TRIG). Prior to TRIG, he worked as the associate superintendent at Cedar Springs Public Schools, where he made a significant impact operating as their chief financial officer, as well as guiding numerous educational initiatives. He also had a positive influence in the lives of many students while teaching at South Redford Public Schools and in his role as assistant principal for Gull Lake.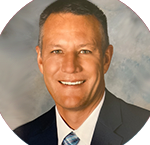 Craig Carmoney
Carmoney was named Superintendent of Meridian Public Schools in July of 2011. Meridian Public Schools is 21st Century school district that has partnered with the New Tech Network, Project Lead the Way, and Delta College to offer project-based learning, 1:1 technology, and early college for all students. Meridian is the only district in the state of Michigan to operate a full-school early college and partner with the New Tech Network to support K-12 project-based learning for every learner. Meridian Early College High School has been recognized annually since 2013 as a National Demonstration School by the New Tech Network.
Carmoney has dedicated his career to ensuring that every child is given the opportunity and pathways to succeed in life, college, and careers in the 21st Century. Under his leadership, the first-year college completion rate at Meridian Public Schools has more than doubled to nearly 80 percent and its most recent graduation rate increased to more than 95 percent. Meridian students now earn more than 3,000 college credits per year – 30 times the amount of credits earned prior to Carmoney's tenure.
"Meridian Public Schools have truly been transformed by Craig's vision and leadership," wrote Sharon Mortensen, President/CEO of the Midland Area Community Foundation in a letter of support for Carmoney's nomination. "As a superintendent, he is willing to challenge the status quo and look at things differently. He brought educational ideas that veered from a traditional approach and successfully implemented them in a rural district. I can think of no superintendent more deserving of this award than Craig Carmoney given his leadership during these most challenging of times."
Carmoney holds a bachelor's degree from Grand Valley State University and a Master's in Educational Leadership from Saginaw Valley State University. He is also successfully completed the Michigan Leadership Institute Supes Academy, the Great Lakes Bay Alliance Leadership Program, and the Saginaw Valley State University Gerstacker Fellowship Program.
Before coming to Meridian, Carmoney served as Middle School Principal and Assistant Superintendent for Bullock Creek Schools. He was also a classroom teacher in both Bullock Creek and Alpena Public Schools.
Outside of his work in the district, Carmoney is an active and involved volunteer. He has served as a part of numerous national, statewide and local organizations, including MASA, the Michigan High School Athletic Association, the New Tech Network District Leadership Council, the Midland County Long-Term Disaster Recovery Committee, Sanford Area Chamber of Commerce, the Midland Business Alliance, the Midland County College Access Network Leadership Team, the Saginaw Valley State University External Advisory Team, the Greater Midland Area Community Center and the Midland County DARE Board of Directors.
MASA's superintendent selection committee includes representatives from Michigan's various education stakeholders, including superintendents, school boards, principals, and teachers. The committee selected Carmoney from a pool of highly qualified nominees from across the state
Carmoney was announced as the Michigan 2021 Superintendent of the Year award winner by the Michigan Association of Superintendents & Administrators (MASA)

Sean Coffron
Dr. Sean Coffron has served as an educator with Manassas City Public Schools for nineteen years, including six years as an administrator and instructional technologist. Having earned a PhD in Educational Leadership and an MBA, his research interested include professional learning and evaluation of staff development. He has offered presentations and workshops on the implementation of instructional technology strategies to promote student and staff engagement, including topics such as digital footprint, learning management systems, 1:1 implementation, and electronic professional learning communities.

Jeff Collier
Jeffrey Collier, Superintendent of Saginaw Intermediate School District. As former Superintendent of Au Gres-Sims School District from 2012-2020, Jeffrey was instrumental in designing and implementing a dynamic and sustainable Place-based Education student program with diverse and extensive partners throughout the Great Lakes Bay Region. The program focuses on cross-curricular experiential education opportunities and designed learning on water quality throughout the Saginaw Bay watershed, invasive species, and greenhouse propagation of the threatened and federally protected Pitcher's Thistle plant on Big Charity Island.
Patrick Corbett
Executive Director, NEOLA

Catherine Cost
MASA Conference Committee Chair and Superintendent, Wyandotte Public Schools


Dr. Brian Davis
Dr. Brian Davis is the Superintendent of Holland Public Schools. As part of his work with MASA/PGLC he co-chaired the development of the MASA Mentor Coaching Cadre Curriculum and Learning Materials. Dr. Davis is a trained mentor coach and trainer of the MASA mentor program. He also serves on the Executive Board for MASA and the Middle Cities Education Association.

Bob Donaldson
Bob Donaldson serves as an account executive specializing in employee benefits for schools in mid and southeastern Michigan. He joined SET SEG in 2010. Prior to joining SET SEG, Bob was an account executive in the benefits department of a Grand Rapids-based insurance firm. He is a graduate of Albion College, where he played football on the 1994 National Championship team.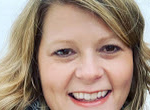 Michelle Goaley
Michelle Goaley of Bay City, Michigan is the Director of Instructional Services for Bay-Arenac Intermediate School District. Michelle's previous experiences as a public educator include elementary teacher, K-8 instructional coach, building principal, and local district curriculum director. Michelle is a member of the Michigan Continuous Improvement Facilitator's Network (MCIFN), General Education Leadership Network (GELN) and the GELN Early Literacy Task Force. In partnership with MAISA, Michelle has testified to the House School Aid Committee on the benefits of implementing Literacy Coaching and the GELN Literacy Essentials. Michelle is married to Jeremy Goaley and has three daughters; Amelia (14), Nora (13), and Lea (11).

Shellie Gohl
Shellie Gohl of Alpena, Michigan is the Coordinator of Early Learning & Instructional Services for the Alpena-Montmorency-Alcona Educational Service District. She has a total of 19 years in education which has included multiple K-6 elementary teaching positions within Alpena Public Schools, as well as the opportunity to serve as a K-3 Literacy coach before coming to the AMA-ESD. Shellie is a member of the Michigan Continuous Improvement Facilitator's Network (MCIFN), General Education Leadership Network (GELN), the GELN Early Literacy Task Force, and the Early Childhood Administrators Network (ECAN). She also serves as a facilitator for the MAISA Early Literacy Coaches Intensive Institutes. Shellie is married to her high school sweetheart, William Gohl and has two daughters; Madysen (16) and Peyton (12).
Doug Greer
Director of Instructional Services, Ottawa Area ISD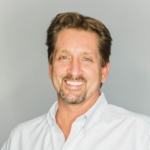 Dr. Chris Harrington
Christopher Harrington, Ed.D. has served public education as a teacher, an administrator, a researcher, and a consultant for more than 25 years and has experience assisting dozens of school districts across the nation in the design and implementation of blended, online, and personalized learning programs. He has worked on local, regional, and national committees with iNACOL and various other education-based organizations aimed at transforming education through the use of technology.
Gerald Hill
West Bloomfield School District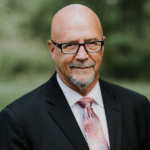 David Hulings

Author and speaker David J. Hulings has been providing inspirational and instructive services for over 25 years to those in transition. Trained in the U.S. Army as an advanced drill instructor at Ft. Sill, Oklahoma, David has spent most of his life providing insightful training and inspirational material to thousands of eager learners. David's time in the military whet his appetite for the training and motivation of others, setting him on a long and profitable course as a transition coach.
After his service to our country, David worked his way through the educational world under the G.I. Bill, graduating from Cornerstone University in Grand Rapids, MI. His background in education has helped hone his skills as a communicator and sharpen his understanding of human behavior. Certified in several assessments and schools of thought on motivation and human development, David has developed unique presentations that not only charm his audience but also challenge their minds and actions. Over the past 25 years, David has acquired management and leadership skills that have equipped him to provide positive, entertaining training sessions for his clients and their employees as they transition from point "A" to point "B." David has conducted hundreds of one-on-one executive coaching exercises and knows people well. You will sense the value he can add to your organization.
David has provided training for the athletic, religious, non-profit, educational, manufacturing and service industries for almost 30 years. David and his team can support all your training needs. From short-term transitional training sessions to the development of long-term training programs, Hulings and Associates, L.L.C. has been there. When you find your staff or leaders going through a transition, contact us. Helping is what we do!
Nate Jensen, PhD
Director, NWEA


Tom Johnson
Executive Director for Statewide Technology Initiatives and Actionable Data. He has nearly 30 years of experience in K12, working in local districts, ISDs, and on a number of statewide initiatives (Freedom To Learn, RDI, "Look I'm Learning", TRIG…). Holding a Master's degree in Education, Curriculum and Instruction, Tom's work has focused on innovation and improvement with teaching and learning at the center.
Matt Johnson
President, On Target Living


Lauren Kazee
Lauren Kazee received her BSW in 1993 and her MSW in 1994 both from University of Illinois in Chicago, Jane Addams College of Social Work. As a licensed professional, she worked in inner city Chicago as a therapist for children in foster care. Then, while living in Ohio and later in Michigan she worked as a school social worker and continued as an outpatient therapist part-time. Her work in the school system, lead her to a contractual position as the Mental Health Consultant for both the Michigan Department of Education (MDE) and the Department of Health and Human Services (MDHHS). She established and conducted mental health and trauma trainings for educators statewide. She led the team at MDE in the creation of Michigan's Birth through Grade 12 Social and Emotional Learning Competencies, along with companion resources to support SEL implementation. She co-developed five SEL online modules for educators housed at Michigan Virtual. In addition to Lauren's expertise in the student mental health and SEL arena, she has expanded her career to include a focus on educator well-being. She launched her Living S.L.O.W. LLC in 2018 and has since provided keynote, breakout sessions and consultation to hundreds of educators around self-care. Currently, she maintains various contracts while also working part-time for the University of Michigan, in their TRAILS school mental health program.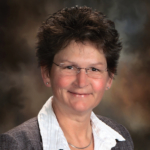 Dr. Tina Kerr
Dr. Tina Kerr took over the role of MASA Executive Director on July 1, 2020, having served as its Deputy Executive Director since 2015 overseeing operations and various programs throughout Michigan. A former Michigan Superintendent of the Year, Dr. Kerr brings nearly a decade of experience as a superintendent and more than 30 years of combined education experience to the role. She is a dedicated advocate for public school students and has actively served alongside instructional leaders at the local, state and national levels on numerous educational boards and committees. Dr. Kerr holds a Doctorate Degree in Educational Leadership from Michigan State University and a Master of Arts Degree in Educational Leadership from Western Michigan University.

Sean LaRosa
Sean LaRosa is the Assistant Superintendent for Early Learning at Livingston ESA and the Co-Chair of the GELN Early Literacy Task Force. Sean has been an educator for 27 years spending most of her career as an elementary principal after teaching preschool and fifth grade. Her primary responsibilities at Livingston ESA, in her county and at the state level center on early childhood, early literacy and educational leadership. She is also a member of MAISA's Early Childhood Administrator's Network.

Carlos Lopez

Dr. Carlos Lopez is the Assistant Superintendent of the Ypsilanti Community Schools. He has taught all grade levels, from preschool through college, served in multiple levels of leadership including superintendent, central office administrator, curriculum director, principal, and professional developer. He has specialized in all aspects of a district's guaranteed and viable curriculum, served on the executive leadership cabinet level, served as a leadership coach, and has been responsible for the implementation of district-wide strategic planning. Dr. Lopez has also led the district's deep equity work in the areas of excellence, voice and access by creating a space where educators can explore non-traditional ways by exploring antiracist practices that ensure that all students are seen, heard, valued and respected.
Dr. Lopez possesses keen interest in processes, systems, and results, and has a reputation for managing adversity and improving school climate. With more than 35 years in education, Dr. Lopez oversees all aspects of curriculum, instruction and assessment for the district. He has been responsible for leading the vision and strategic direction for the district's curriculum, instruction and assessment aligned with long term strategy to improve student achievement, and he serves as the district's Testing Coordinator.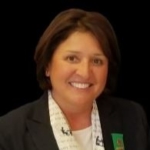 Natalie Lowell
As Project Director and Grant Manager for the Department of Labor and Economic Opportunity (LEO) MiSTEM Network and GVSU, she convenes, coordinates, directs and supports statewide science, technology, engineering, and mathematics (STEM) related education strategies. Her duties involve managing the work of the statewide grant efforts to build capacity for STEM education and talent development. She co-leads a team of experts and program managers supporting this work across the state.

Ryan Maas
Ryan Maas is the Student Achievement Data Specialist for Traverse Bay Area Intermediate School District (TBAISD). In this role, he supports use of various assessment and data platforms by local districts. A school psychologist by training, he has worked in various settings including urban, suburban, rural, and center-based programs. He attended graduate school at Miami University (Oxford, Ohio). Ryan is passionate about helping educators use data with purpose and quality, especially when applied to social emotional learning.

Edward Manuszak
Edward Manuszak, Ed. S, has served as the Superintendent of Dundee Community Schools since Aug. 2016. He is co-chair of the AASA National Early Learning Cohort, team member of the Federal Office of Head Start Expert Work Group, National Association of the Education Young Children Developmentally Appropriate Practice Book Review Team, and Monroe County Great Start Collaborative and Children's Action Network. He has been a professional educator for 26 years holding various positions as Classroom Teacher, Elementary Building Principal, Director of State and Federal Programs, Director of Early Childhood Education, Presenter and Consultant, Assistant Superintendent and Adjunct Faculty Member at Siena Heights University and Eastern Michigan University. Additionally, he is a Doctoral Candidate finishing his dissertation at Eastern Michigan University. He has presented at numerous local, state, regional, and national level conferences. Currently he is working with Standard for Success and offering the Early Learning Program Assessment Tool he designed and created as a member of the AASA Early Learning Cohort to districts around the nation.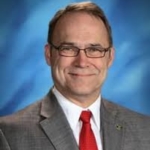 Dr. Steve Matthews
Dr. Steven Matthews is currently the Superintendent of the Novi Community School District, where he has served since 2011. He previously served as the Superintendent in the Grand Ledge Public Schools and as the Director of Curriculum and Assessment in the Troy School District. He was an Assistant Professor at both the University of Michigan-Dearborn and Wayne State University. He has served as the President of the Michigan Association of School Superintendents and Administrators, serves on the Executive Board for the K-12 Alliance of Michigan, and represents Michigan on the Governing Council of the American Association of School Administrators. Most importantly, he has been married to his wife Jan for 43 years and has three grown sons.

Kyle Mayer
Dr. Kyle Mayer of Grand Haven, Michigan is the Assistant Superintendent of the Ottawa Area Intermediate School District. Kyle's previous experiences as a public educator include elementary teacher, building principal and local district superintendent. In addition to the Michigan Governor's Pre-K-12 Literacy Commission. Kyle also supports leadership relative to the Western Michigan University HIL (High Impact Leadership) Project, funded by a US DOE SEED grant, which develops school leadership with a focus on literacy. Kyle is a member of the GELN Early Literacy Task Force where he serves as a co-Chair alongside Susan Townsend (MAISA) and Sean LaRosa (Livingston ESA). Kyle is married to Melissa Mayer, a fourth-grade teacher in Grand Haven and has a daughter Sarah (15) and son Ryan (11).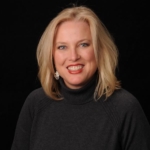 Angie McArthur ED. S.

The superintendent serves as chief administrative officer of the organization featuring departments of general education, special education, early childhood, business and human resources, and technology. EUPISD employs approximately 130 team members located throughout the Eastern Upper Peninsula from the Central Office located in Sault Ste. Marie. The organization is overseen by a seven-member board elected by local school districts and representing our vast geography.

Clark McKown
Clark, Founder and President of xSEL Labs, is an award-winning social scientist and a leading expert on SEL assessments. In his role as a university faculty member, Clark has been the lead scientist on several large grants supporting the development and validation of SELweb, Networker, and other assessment systems. Clark is passionate about creating usable, feasible, and scientifically sound tools that help educators and their students. xSEL Labs is the embodiment of that passion.

Emily Mohr
Managing Director, EPIC
Emily Mohr, MPP, is managing director of EPIC. Emily has spent her entire career working in the education sector. Most recently, Emily served eight years at the Los Angeles Unified School District (LAUSD), working on strategic initiatives focused on human capital and district research partnerships. In the former role, Emily played a key part in the fundraising for and development and implementation of the district's new multi-measure teacher and school leader evaluation systems and school performance improvement systems. Emily also led a successful effort to create a human capital data warehouse and launch online reports for school and district leadership to better inform their decision making. She also managed the district's employee learning management system, which she scaled district-wide. In her role managing district research partnerships, Emily worked extensively to build external relationships that added research and analytic capacity to the district, and helped create systems aimed at using results to better inform policy and practice. Her appreciation for the importance of research to inform district and state policy and practice stems from her participation in the Harvard Strategic Data Project fellowship. Before her time in LAUSD, Emily worked in district strategy at Teach for America and served as a program assistant at the California Endowment. Emily received her MPP from the University of Chicago's Harris School of Public Policy Studies and her BA in Public Policy Studies from Vanderbilt University. She is an Ohio native.

Theresa Nugent
Michigan Department of Education

Rebecca Perry
Becky Perry is a graduate of Michigan State University's Master of Social Work program in East Lansing, Michigan. She also studied at Central Michigan University and Alma College. Becky has extensive training and practice in cognitive behavioral therapy. She also has continuing education in solution-focused brief therapy, exposure and response prevention therapy, mindfulness-based therapy, and trauma-focused therapy. Becky has continuing education dedicated to treating increased anxiety in adolescents and adverse childhood experiences. She has been a social worker in both community and private practice settings and has a passion for working with people.

Beth Rayl
Beth Rayl currently serves as the Chief Academic Officer of Plymouth-Canton Community Schools. A lifelong educator, Beth has worked as an educational consultant, a classroom teacher in both in-person and virtual environments, a school principal (both elementary and high school), an Assistant Superintendent, and a Superintendent of Schools. Beth believes in the power of educators to change the world. Her mission is to help them find the tools and support they need to do so.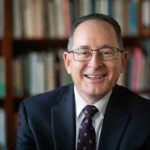 Dr. Michael Rice Ph.D.
Dr. Michael F. Rice was appointed Michigan's Superintendent of Public Instruction by Michigan's State Board of Education in May 2019. He came to the Michigan Department of Education after serving 17 years as a local district superintendent – most recently at the Kalamazoo (MI) Public Schools, where he started full-day pre-kindergarten and quintupled the number of full-day kindergarten students; and led the improvement in student achievement in reading, writing, and math.
Prior to serving as Kalamazoo's superintendent, Dr. Rice served five years as superintendent of the Clifton (NJ) Public Schools. Dr. Rice began his 35-year career in public education in the Washington, D.C. Public Schools, where he taught high school French, and founded and coached an award-winning speech and debate program.
Mandi Rishel, RN
Program Director for CareATC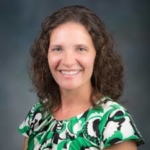 Colin Seale
Tackling inequity hands-on has always been personal to Colin, because the amazing educational opportunities he received in gifted and talented courses and an exclusive specialized high school despite his underprivileged background growing up in Brooklyn, NY made him an exception to a painfully unjust rule. So whether Colin was teaching middle and high school math in Washington, D.C. and Las Vegas, NV, applying his computer science degree and Master's in Public Administration to fight for child safety at Nevada's largest child welfare agency, or practicing as a business attorney at one of Las Vegas' top law firms while representing children in foster care, Colin has always dreamed of a world where stories like his were no longer the exception, but instead, all students had an equal shot at being exceptional. Colin created thinkLaw to give all students access to the type of game-changing critical thinking education they need to not only fully understand the way the world is, but to question it and imagine the way the world ought to be. When he's not serving as the world's greatest critical thinking evangelist, Colin proudly serves as the world's greatest entertainer for his two little kiddos and loving husband to his wife Carrie. His new book Thinking Like a Lawyer: A Framework for Teaching Critical Thinking to All Students is out April 2020.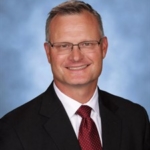 Dr. Robert Shaner
Superintendent, Rochester Community Schools


Angela Shields

Angela possesses over 20 years of experience as a sales and marketing professional armed with strong communication and interpersonal skills. She has broad sales experience from careers within the pharmaceutical, publishing and educational industries supported by a Bachelor of Arts in Advertising from Hampton University and an MBA from the University of Phoenix. Angela is adept at creating well-designed solutions to address complex problems, along with excellent analytical and organizational skills that support risk-taking and new business development. She excels at creating and managing business relationships ensuring mutually beneficial results for her clients and the company. Angela is also a dynamic speaker with strong presentation skills to deliver maximum impact to any audience.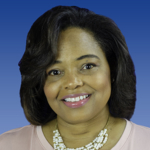 Dr. Sarena Shivers

Dr. Sarena Shivers provides support to the MASA Executive Director and leadership for MASA's professional development programming. She brings more than two decades of experience to the role, having served as a teacher, assistant principal, principal, and superintendent, most recently at the helm of Redford Union Schools.
In 2014, Dr. Shivers received the S.L. Roberson Community Leadership Award – the highest award the Washtenaw County Sheriff's Office bestows on a civilian– and in 2018, Dr. Shivers earned the Redford Community Foundation Service Award. She was named to Michigan's Crain Notable Women in Educational Leadership in 2019.

Greg Sieszputowski, M.Ed.
With a decade of experience cultivating education leaders and expertise in human resources and facilitation, Greg leads MASB's Leadership Development and Executive Search Services and serves as a key member of the Senior Management Team. Prior to joining MASB, Greg served as the director of the Center for Learning and Leadership at Mid Michigan College and the director of the Center for Teaching and Learning at Kirtland Community College. Greg holds a bachelor's degree in Education from Adrian College, a masters in Education Leadership from Saginaw Valley State University and a graduate certificate in Human Resource Administration from Central Michigan University.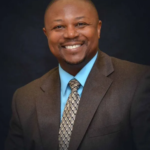 Kevin Simmons
Superintendent, Pennfield Schools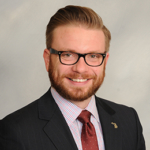 Peter Spadafore
Peter represents the interests of MASA and its members at the Michigan Capitol. He comes to MASA from Michigan Independent Colleges & Universities, where he was vice president. His previous experience includes serving as the legislative director for Lansing lobbying firm Acuitas, assistant director of government relations for the Michigan Association of School Boards, and associate director of the Michigan Elementary and Middle School Principals Association. He also served on the Lansing School Board from 2011 and 2018 and currently serves on the Lansing City Council.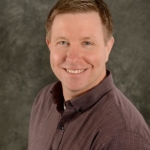 Kevin St. Onge
As the EUP STEM Region director, Kevin works to improve STEM education in Chippewa, Luce, and Mackinac Counties. The EUP STEM Region connects K-12 education, higher education, business/industry leaders, government agencies, and non-profits to engage in collaborative efforts in support of the four MiSTEM Pillars.
Kevin had experience as an environmental scientist in the private sector prior to becoming a science teacher in the EUP. He then began working at the EUPISD as the EUP Math and Science Center director prior to the formation of the EUP STEM Region. Working with an amazing group of regional educators while collaborating with statewide partners has provided an outstanding learning experience. The current partnership with the MiSTEM Network and regional partners through the EUP STEM Advisory Council has provided the opportunity to connect education and our regional workforce.

Debbie Stair M.N.M.L.
Debbie Stair's expertise is grounded in over 18 years of cumulative school board service. Stair served over 15 years on the Huron Valley Schools Board of Education, 3 years on the Oakland Schools Board of Education, as well as 4 years on the MASB Board of Directors before a move to the Lansing area resulted in an end to her board service. Stair's professional experience includes her current position as the Assistant Director of Leadership Development for the Michigan Association of School Boards (MASB); and previously as Associate Director at the Michigan Elementary and Middle School Principals Association (MEMSPA); and Government Relations/Courageous Journey Programs Assistant at the Michigan Association of School Administrators (MASA).
Katherine Strunk
Katharine O. Strunk, PhD, is the faculty director of EPIC, and is the Clifford E. Erickson Distinguished Chair in Education and a professor of education policy and by courtesy economics at Michigan State University. She is an expert on K-12 education governance, including teachers' unions, collective bargaining agreements, and portfolio management models, as well as teacher labor markets, school turnaround, and accountability policies. Her work has been published in highly regarded peer-reviewed journals and as policy briefs to inform policymakers and practitioners. She has worked extensively with district and state policymakers, including working with the Los Angeles Unified School District and the California and Michigan Departments of Education to help decision makers formulate, design, and revise policy. Dr. Strunk's work has been supported by state and federal contracts and grants as well as by philanthropic organizations. Dr. Strunk is also the President-elect of the Association for Education Finance and Policy, and a member of the Executive Leadership Board for the National Center for Research on Education Access and Choice (REACH). Dr. Strunk received her PhD in Educational Administration and Policy and her MA in Economics from Stanford University, and her BA in Public Policy from Princeton University.

Chris Timmis
Dr. Christopher Timmis is the Superintendent of Dexter Community Schools. He has served Michigan students as a Superintendent in two different districts, as a high school principal, curriculum director, middle school and high school teacher, coach and a paraprofessional. He holds an EdD from Eastern Michigan University, MEd from Wayne State University and BA from Adrian College.

Susan Townsend
Susan Townsend is the Director of the MAISA Early Literacy Professional Learning Grant and the Co-Chair of the GELN Early Literacy Task Force. She has been an educator for 34 years and leads educational initiatives and professional learning across the state of Michigan. Susan supports teachers and administrators in professional learning, leadership, curriculum development, literacy, coaching and mentoring. Susan is a certified NAESP National K-12 Principal Mentor and facilitator of the NAESP Mentor Program and served as a Senior Advisor to the NAESP Pre K Leaders Academy for Michigan.

Tommy Troung

Tommy Truong is the President of Great Lakes Reality Labs. As a Michigan State University alumnus with a background in user experience, software development, and instructional design, he aims to create effective, sustainable solutions for education and training.

Todd Whitlock
Mr. Whitlock is an educator by trade having been a teacher and administrator for 20 years. He has been recognized with state and national awards for educational leadership including NSBA's 20 to Watch Educators. His research has been presented at numerous state, national, and international conferences. As CEO of Standard for Success he works with over 400 school districts in the US, Canada, and internationally to help build Better Teachers, Better Students, and a Better World.

Alena Zachery-Ross
Alena Zachery-Ross, the Superintendent of Ypsilanti Community Schools (YCS), is a visionary leader that leads by example. As the superintendent, she always champions the education of all students with conviction, compassion, and determination. Her expertise as a transformational leader has led to the successful implementation of the District's MI-Excel Blueprint for Rapid Turnaround which is responsible for disrupting the educational infrastructure to ensure academic achievement for all students at YCS.
As the former superintendent of schools for Okemos Public Schools and the Muskegon Heights Public School Academy System, Zachery-Ross has used her intentional and focused work to implement an equity plan, development of the district's profile, reduction in student suspensions and expulsions, increased student and staff attendance, decrease in the dropout rate, and an increase in the graduation rate for high school students. She holds a Bachelor's Degree in Special Education and Psychology from Grand Valley State University, and a Masters of Arts in Education Psychology from Wayne State University. She is currently pursuing an Educational Doctorate Degree in Educational Leadership at Michigan State University.